Bridge to Let Finance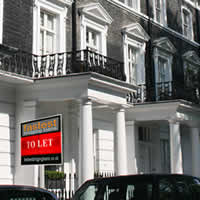 Bridge to Let Finance is the ideal product for property refurbishment projects of all sizes. The process is completed via two main stages but is agreed as one application at the outset and completed as one process. This vastly simplifies the purchase process and reduces the costs involved dramatically.
The property is initially purchased with a traditional bridging loan available to fund up to 70% of the purchase price. In simple terms the property is then renovated, once complete the bridging finance is replaced by a traditional Buy-to-Let product. This is available up to 85% of the properties completed open market valuation.
This makes Bridge to Let Finance the ideal product for property developers and landlords looking to build a property portfolio or improve and renovate their existing stock. Historically it was always possible to take a short term bridge and remortgage as quickly as possible to reduce the amount of interest paid, this had to stop when lenders implemented the 6 month rule. Now it is possible buy, improve, and let out as quickly as you wish.